KanTime is the most complete branch management system on the market and covers the entire service process. Get full support as your agency grows, from billing and payroll to scheduling, approvals, and more. At KanTime Medicare, we are dedicated to improving the lives of others, not just through our software solutions, but also through how our products and services affect health and well-being. communities and individuals across the country.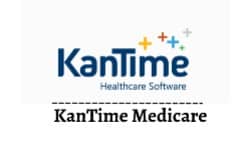 KanTime is the best Point of Care system we've found. It is feature-rich and easy to use. The KanTime team responds quickly to any necessary system changes or updates.
More About Solutions
Complete E-Invoicing Solutions
Electronically calculate, publish, track and manage everything related to your customer accounts in one place.
Advanced Programming Engine
Find the right employee for the right job at the right place. KanTime's Caregiver Survey matches workers who serve patients' needs.
Automated Processing
Each user gets their roles in their own role-based dashboard, keeping your workflow accurate and up to date.
Human Resource Management
Customize the HR module according to your needs. Alerts make it quick and easy to track license expirations and renewals.
Secure Web-Based System
Use your laptop, desktop, tablet, or smartphone to securely access your Kantime Healthcare home care software. It works securely on all iOS, Android, and Windows devices.
Complete Clinical Management
KanTime's active monitoring feature tracks your documentation in real-time, giving you complete visibility into your data and ensuring it is secure and up-to-date.
At KanTime, we strive to improve the lives of others, on the ground through our Kantime Healthcare software solutions, as well as through the impact of our products and services on the health and the welfare of communities and people around the world. the world. As we grow, you grow with us.
As we grow, you grow with us. We are dedicated to helping you achieve your career goals through development opportunities while fostering a space for inclusion, dedication and a shared passion for providing quality care.